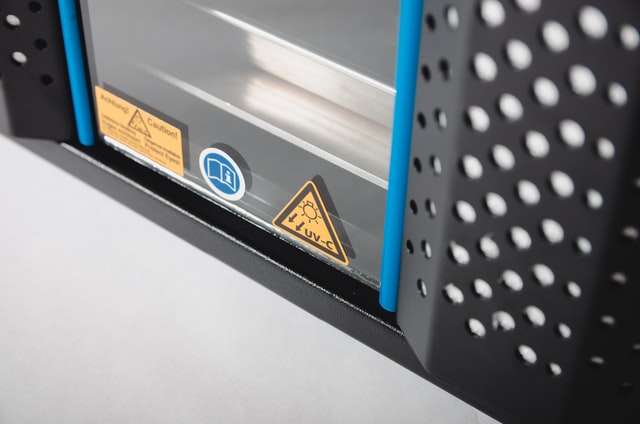 UV sanitizer (often called UV sterilizer) is a device that uses ultraviolet (UV) light to kill microorganisms.
UV toothbrush sanitizer is a type of UV sterilizer designed specifically for electric (or manual) brushes, and it destroys bacteria, viruses, and mold that can be present on the brush head. UV light kills some microorganisms and makes others unable to reproduce.
UV light is also used to sterilize medical equipment, food, water, and air.
The toothbrush UV sanitizer is used for sterilizing toothbrush heads. Toothbrushes and brush heads can also be stored in some sanitizers.
There are several types of sanitizers – for electric toothbrushes, manual brushes, and universal models.
Who Makes UV Sanitizers?
There are several well-known manufacturers offering multiple counter-top and travel sterilizers.
When I researched Ultraviolet sanitizers a couple of years ago, the options were quite limited.
Lately, the situation has changed, and multiple options are available.
Standalone UV Sanitizers
There are numerous UV sanitizer models of different sizes and capacities available.
Compact UV Sterilizers
The smaller units like the Philips Sonicare Ultraviolet Sanitizer can accommodate only a couple of toothbrush replacement heads.
Philips Sonicare UV Sanitizer
Philips initially offered Sonicare HX7990 Sonic Care UV sanitizer bundled with several top of the line power toothbrush models. Now it available separately with the new part number HX6160.
Philips Sonicare UV Sanitizer/Charger HX6160/DCheck Price
The Philips Sanitizer will accommodate two replacement brush heads. It has been designed for Philips Sonicare heads but will also work for Oral-B heads. It also doubles as a charger for Philips Sonicare Flexcare and HealthyWhite toothbrushes. Will it charge an Oral-B toothbrush? I am not sure.
Portable UV Sanitizers
The larger units like HoMedics UV-Clean Portable Sanitizer can be used to sanitize smartphones, remote controllers, keys, and other belongings.
Some of the popular brands are:
Germ Terminator is selling sanitizers for manual and electric toothbrushes
Violight offers models for bathrooms and travel. Violight has sanitizers not only for brushes but also for cell phones, razors, and mouth guards.
Zapi
eJiasu Travel Sanitizer
Oral SteriClean Family UV Toothbrush Holder & Sanitizer
Pursonic S1 and S20
UV Sanitizer Wand
The UV sterilizer wand is designed to sanitize a small room or car. It is a bit out of scope of this blog post.
UV Sanitizer and Toothbrush Bundles
If you are shopping for a new electric toothbrush, why don't you take a look at models that are bundled with the UV sterilizer? Just keep in mind that these will be small units designed for sterilizing toothbrush heads.
Philips Sonicare
There used to be multiple Philips Sonicare Flexcare and HealthyWhite toothbrush models that were bundled with UV sanitizers.
Recently you could find another UV sanitizer bundle – Flexcare Platinum Connected with a UV sanitizer. If you want to learn more about this toothbrush, please check out my detailed review here – Philips Sonicare Flexcare Platinum Connected Rechargeable Toothbrush with UV Sanitizer Review. It looks like it has also been discontinued
These days DiamondClean ProtectiveClean, and ExpertClean model lines are replacing the old products.
Philips has announced that it is launching an Expert Clean model with sanitizer. It will be called Philips Sonicare ExpertClean 7700.
You can find more details in my Philips Sonicare ExpertClean review.
Fairywill Pro Sonic Toothbrush With UV Sanitizer
The Fairywill Pro Sonic toothbrush is an affordable alternative to the Philips Sonicare. It features 5 brushing modes and comes with 8 extra replacement heads and a UV sanitizer built in the charging base.
I was really disappointed when I noticed that this model disappeared from Amazon.
Tao Clean Sonic Toothbrush and Cleaning Station
Tao Clean Sonic Toothbrush and Cleaning Station is not as budget-friendly as the Jetwave but it offers a unique ergonomic design of toothbrush. The TAO Clean Base Station doubles as a charger
TAO Clean Sonic Toothbrush and Cleaning Station – Rose GoldCheck Price
Other Models
Other toothbrushes bundled with UV sterilizers:
Pursonic S450 and S750
Smile Bright Store Elite Sonic Toothbrush
Sonic-FX Toothbrush
Sterline Sonic Electric Rechargeable Toothbrush
Allegro Sonic Electric Toothbrush
BESTEK Power Rechargeable Toothbrush
Xtech XHST-100
Preferred Sonic Electric Toothbrush
What About Oral B UV Sanitizer?
People are often asking us where to buy an Oral B electric toothbrush with UV sanitizer.
Here comes the bad news – OralB currently does not offer sanitizer with any Oral B toothbrush.
There are a lot of other brands to choose from.
How To Use The Ultraviolet Sanitizer?
A toothbrush can be adequately sanitized by implementing the following steps:
After brushing your teeth, wash the brush head and shake it gently to remove the excess water.
Put your finger on the door recess of the sanitizer, situated on the right side. Pull the door open.
Insert the brush head inside the sanitizer. Place it in such a way that the bristles face the light bulb. Shut the sanitizer door properly. Otherwise, it will not work.
Plug in the wire in a running power outlet. Press the 'on' button to kickstart the cleaning procedure.
Things to remember:
Do not place the travel cap over the brush head when it is being sanitized.
To get the best results, check that the sanitization occurs for a full 10 minutes.
If you want to stop the sanitization at any point, you can either press the 'off' button or propel the door open.
To know whether the sanitizer is working or not, just look for a blue light glowing on the front of the window, and the gleaming of an LED screen. Once the process is complete, the LED turns solid green, and the device turns itself off automatically.
Frequently Asked Questions
Does UV light kill bacteria on toothbrushes?
Yes, type C UV light (UVC light) has been proven to reduce the number of bacteria, viruses, and yeasts on toothbrushes.
UVA vs UVB vs UVC – what are the ultraviolet light types?
Here is the explanation of UV light subtypes on Wikipedia – https://en.wikipedia.org/wiki/Ultraviolet#Subtypes
Is toothbrush disinfectant UVA or UVB?
Neither UVA nor UVB will kill the bacteria and virii. You need the UVC for that.
Can you leave a toothbrush in UV sanitizer?
Yes, you can for a short period of time. It is preferable to keep it in the open air though.
Which Toothbrush Heads Fit In Sanitizer?
Most manufacturers offer universal models.
For example, Sonicare Sanitizer can be used for cleaning both Oral B and Philips Sonicare toothbrush heads – Sonicare ProResults, Sonicare E-series, new DiamondClean heads, and also Oral-B Flexisoft and Oral-B Floss Action brush heads.
Most models for manual toothbrushes can also sanitize heads of power brushes.
Do I Need A Sanitizing Device For My Brush?
It is important to keep in mind that ultraviolet sanitizers do not kill 100% of bacteria, so it does not make toothbrushes sterile. Even hospitals are not absolutely sterile.
Also, keep in mind that not all bacteria are harmful. There are several pounds of good bacteria present in your body.
There are several situations when this gadget will be very helpful, especially during the flu season and the coronavirus outbreak.
Use it if multiple people are using one electric brush handle with multiple brush heads. Sanitize your brush heads because bacteria can be transferred from the handle to the brush head.
Use it if you have a toilet combined with a bathroom. In this setup, there are always bacteria in the air and on surfaces.
Use it if you are storing your manual or power toothbrush in a desk drawer in your office or glove compartment or your car.
Disclaimer: I am not a doctor, and this is not medical advice. Please refer to the CDC website if you are looking for medical advice related to Coronavirus / COVID-19 – https://www.cdc.gov/coronavirus/2019-ncov/index.html
I have been getting readers' questions about using the UV sanitizer to disinfect the toothbrush that is possibly contaminated with the COVID-19 virus.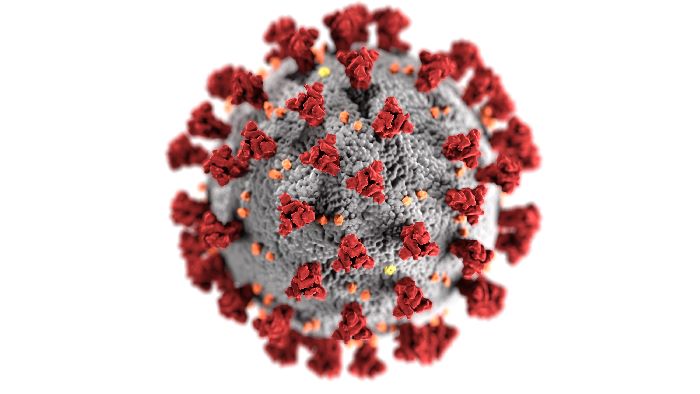 Disclaimer: The information I found applies to SARS coronavirus (SARS-CoV) which is a close relative to the SARS-CoV-2 novel coronavirus that causes the COVID-19 disease. Both these virus strains descended from a single ancestor but made the cross-species jump into humans separately. It is likely that both strains react to the UV light similarly.
After the severe acute respiratory syndrome (SARS) outbreak in 2002 and 2003 caused by SARS coronavirus (SARS-CoV) scientists extensively examined the efficiency of several methods of inactivating or killing the coronavirus.
One of the effective methods was exposing the coronavirus to the UVC (Type C UV) light source with 254 nm wavelength at a distance of 3 cm (a bit over 1 inch). In contrast, UVA exposure demonstrated no significant effects on virus inactivation over a 15 min period.
Source: https://www.sciencedirect.com/science/article/pii/S016609340400179X
Takeaway: the SARS-CoV-2 novel coronavirus that causes COVID-19 disease in 2020 is a similar virus, and, likely, the UVC light should be able to kill it on the surface, but it will not get into the nooks and crannies and between the bristles. You just have to make sure you use UVC light source, not UVA or UVB.
I have checked a few UV sanitizers available on Amazon and selected models generating UVC light with a 254 nm wavelength that is proven to kill viruses and bacteria.
I suggest choosing a larger unit that can also sanitize your phone and other belongings that may get contaminated during everyday use.