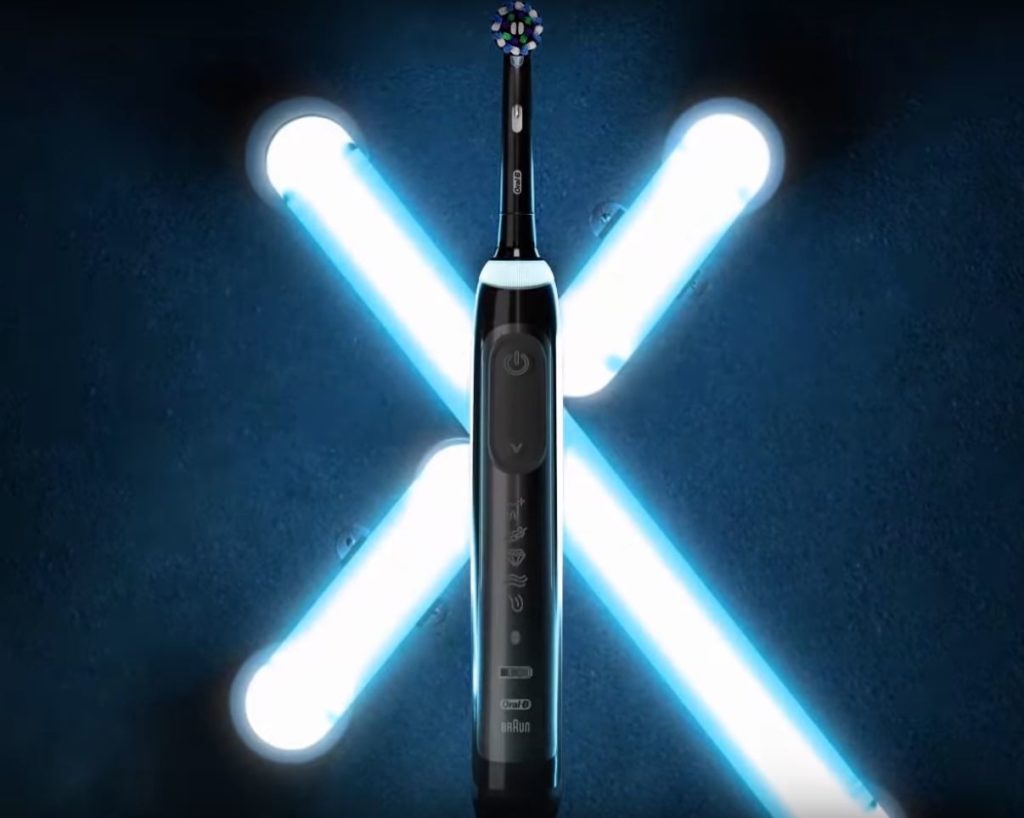 I have used quite a few electric brushes before. And recently I thought I should try out one of the smart electric toothbrushes.
The ones that I have used were ok, but the smart capabilities of the new and advanced electric toothbrush intrigued me. I wanted to see how effective a smart toothbrush can be and how it helps me to improve my brushing.
While searching through a lot of websites, I saw Oral-B Genius X 10000 on Amazon. It had so many amazing features that caught my attention.
That's why I decided to try out the smart toothbrush. And soon, I realized there were more interesting details to know about this device.
Things to Consider before Buying Oral-B Genius X 10000
The Oral-B Genius X has the latest AI technology which helps you to track every movement. Earlier models needed to use a smartphone camera connected to it via Bluetooth. But this only needs a smartphone to show you the brush position of the screen. It records the movements and tells you in detail how you can improve the brushing patterns.
It is not a huge upgrade from its last predecessor. So if you are still using one of the last models like Oral B Genius Pro 8000, you won't find any important improvement except for the new AI feature. And this product is quite expensive. So if you are not willing to spend more money on the latest AI technology, you should look into more affordable options. The Oral-B Genius Pro 8000 is a more affordable option. It has the same features except for AI technology. But design and performance-wise, both are quite similar.
Few things to think about before buying Oral B Genius 10000,
The higher price point.
The existence of cheaper and quite similar alternatives.
Is it worth upgrading if you have the last model?
What is Oral B Genius X 10000
Oral B Genius X 10000 is a smart toothbrush that comes with artificial intelligence. It has thousands of information about human brushing behavior patterns. So it recognizes your style of brushing instantly.
It also provides six different brushing modes. So it's easy to customize to your taste. Even the latest Philips Sonicare 9750 does not come with six modes. The Oral B Genius 10000 is so user-friendly that it does not need to rely on camera tracking like the Genius 8000 series. The new Oral B Genius 10000's AI can track the movements itself. This is a nice upgrade!
The Oral-B Genius X comes with a standard Bluetooth connection system that can connect to your smartphone. It also has a smartphone app.
Oral B Genius X has a battery that lasts for 14 days. They didn't compromise with the battery at all.
This is for the people who want the best tool for keeping their teeth clean and fresh. It provides all the advanced technology the industry has to offer.
Though it is quite expensive, it is worth the money. But if you already have one of the last models of this device, then maybe you should think before you upgrade. There are not many improvements in the latest one except for a few.
The Pros of Oral B Genius X 10000
Provides cutting-edge AI features.
Comes with a smart travel case.
Comes with 3 brush heads.
The Cons of Oral B Genius X 10000
It is quite expensive.
The travel case could have been a bit less bulky.
AI tracking is quite new technology so the accuracy can be better.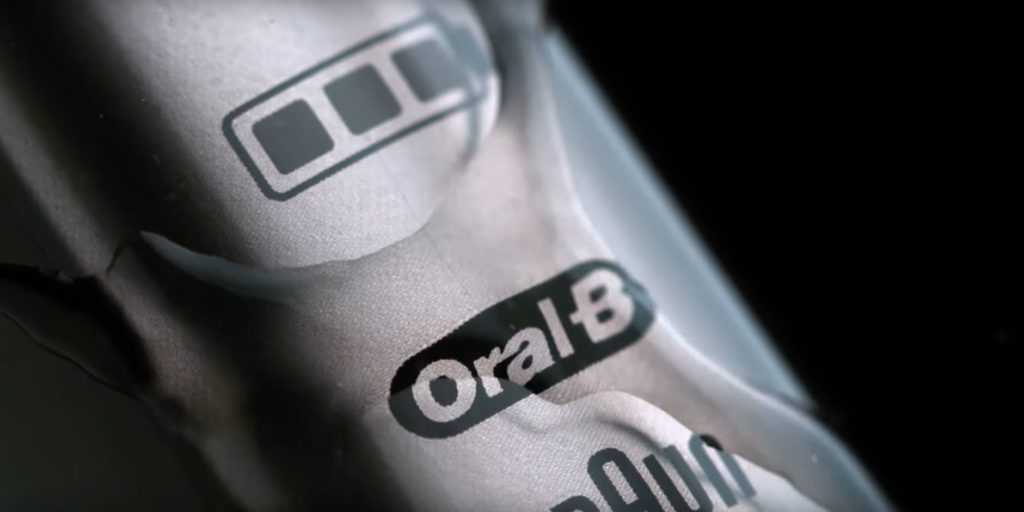 Features & Benefits
Now let's dive into the details of the wonderful features that Oral-B Genius X 10000 comes with.
6 Cleaning Modes
This comes with six different cleaning modes. It gives you a lot of options for effective use. Each one is dedicated to a specific purpose. The six modes are-
Daily Clean
Sensitive
Pro-Clean
Gum Care
Whitening
Tongue Cleaner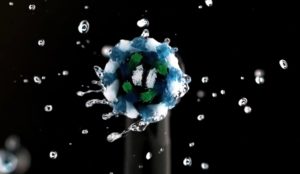 The Daily clean mode is for regular usage. It gives you a 2-minute brushing. And it is divided into 30 seconds of brushing for each quadrant of your mouth. I would not worry about keeping the time because there is a reminder system in the brush. It will notify you every 30 seconds. This way you can control the amount of brushing on each part. Overbrushing can make your teeth weaker. So I loved this feature.
The Sensitive mode is for people who have sensitive teeth. It gives a gentle 2-minute brushing. This model is specially designed to clean sensitive areas. Many dentists suggest using this mode.
The Pro-Clean mode is almost like the Daily Clean mode. But this mode lasts a bit longer. As the name suggests, it offers a better and more thorough cleaning for 3 minutes with intervals of 45 seconds.
Gum Care mode is for people who have inflamed, sore or bleeding gums. You will get a slower brushing with this mode. This mode brushes for 2 minutes. This mode was very helpful when I was going through gum problems.
The Whitening mode is a very useful one. If you ever felt like you need whiter teeth just before an occasion. Well, this mode is just perfect. It gives a 2 minute 20-second brushing for polishing up those teeth. I would not recommend using this mode every day as this mode uses various speeds for polishing. So if you often face dental problems, using too much of this mode will make things even worse.
Tongue Cleaner mode is the cherry on top for total mouth cleansing. It only lasts for 20 seconds. And you can get an overall fresh mouth using this mode.
Pressure Sensor
There is a high tech pressure sensor in the toothbrush. This sensor helps to prevent any damage during the brushing. You should know that using too much pressure while brushing can cause serious damage to the gums and teeth. And sometimes, we tend to forget that we are using too much force while brushing our teeth. This sensor is used to remind you that.
There is an LED smart ring light that we will talk about it in a bit. This light warns you whenever you brush too hard.
This sensor also handles the speed of the rotation. So if it notices too much force or pressure then it slows down the brush rotations. And also you can see an alarming sign in the smartphone app.
The sensor is smart enough to respond immediately and helps you to keep your teeth healthy.
360 Smart Ring
Now let's talk about one of the most useful parts of this toothbrush. The LED 360 smart ring sits at the upper part of the brush. You can customize its color. This is a sweet feature! Now you can make it look like each day you have a different brush.
You can select any 1 of the 12 colors from the smartphone app. Most smart brushes have a dot-like light. But this one is a LED ring which sets it apart.
Because it is a 360 ring-like LED, you can see the light from every angle. The light indicates various feedback to its user. So getting to see it from every angle is very helpful. It gives you indications for brushing time, pressure, etc. And it's not always possible to look at the app while brushing. So this light enhances the user experience.
Bluetooth Connectivity
To be honest, I didn't know there would be a use for Bluetooth technology at this level. There was a time when I knew it's only for connecting earphones or sharing files. But this brush has taken the Bluetooth game to a new level.
Oral B Genius X 10000 uses Bluetooth to send information to the smartphone app. This information is used to judge the conditions of your mouth while brushing. And the app can show you progress regarding your teeth and gums.
The technology divides the mouth into parts and then tells you where you haven't brushed properly. With Bluetooth, they can even tell if you have brushed hard or not. You should always connect it to your smartphone for a better experience. And it is very easy to connect.
To connect your Oral B Genius 10000 to your smartphone, you need to do the following steps:
First, you activate the Bluetooth on your smartphone.
Then turn on the Oral-B Genius X 10000.
Now open the smartphone App.
Finally, you wait for it to automatically get connected.
This connection works well with any of the recent smartphones. But it does need at least Bluetooth 4.0 to connect or else it won't work.
Smartphone App
The app for Oral B Genius X will tell you all the information that you need to know about the conditions of your teeth. This app is available on App Store and Play Store.
Once you download the app you need to open it and select "Connect a new handler". After checking the Bluetooth button, you need to power on the brush. It might take a few seconds to connect after that.
This app is so amazing that it knows where you are brushing. It will give you specific feedback for brushes pressure.
This app also lets you change the colors of that beautiful 360 smart ring. This one app elevates the user experience so much!
So this app gives you scores as well. This score is based on brushing patterns. It can give you daily, weekly, monthly scores. Our brushing patterns are not always healthy. And sometimes we don't realize that. So this app is really helpful.
This also reminds you of your brushing time so you don't miss it.
Position Detection
The Oral B Genius X has AI technology that helps the brush to monitor your brushing. So the brush can help you to keep your teeth healthy.
On previous models, you would have to access this feature on the app and then select "set up camera". Then you had to adjust yourself to the camera so it can see your face properly. And then the app will work.
But with the new AI technology, they don't need to rely on the camera. The brush can understand where it is and it will show the app all the details. It divides your mouth into several quadrants. Then it shows you how long you're supposed to brush on each part. And it will let you know if you have missed a spot.
This amazing feature makes sure that you properly brush your teeth.
Smart Travel Case
There is one big handy feature in Oral- B Genius X, and that is the smart travel case. And this luxurious case comes with a surprise too.
It has a dock for your smartphones. And you can even charge your phone in that docking system.
The case is nicely sealed off when closed. So no bacteria can enter the box. The power cord is on one side of the box. For people who like to travel, this case will be handy.
Premium Charger
Oral B Genius X 10000 comes with a premium grade charger. It works with any USB adapter.
A good thing about the premium quality charger is that they work anywhere. No matter which country you are in, it will charge the brush easily. Any low-quality charger would stop working due to receiving different voltages.
The charger doesn't have any heating problems. And it usually takes about 12 hours to get the brush fully charged.
Lithium-Ion Battery
Earlier, Oral-B was using Nickel Metal Hydride batteries on their electric brushes. Now that they have switched to Li-Ion battery technology, they have increased the battery life of their new line of electric brushes.
One of the best models, Oral B Genius 10000, can last up to 14 days with brushing 2 times daily.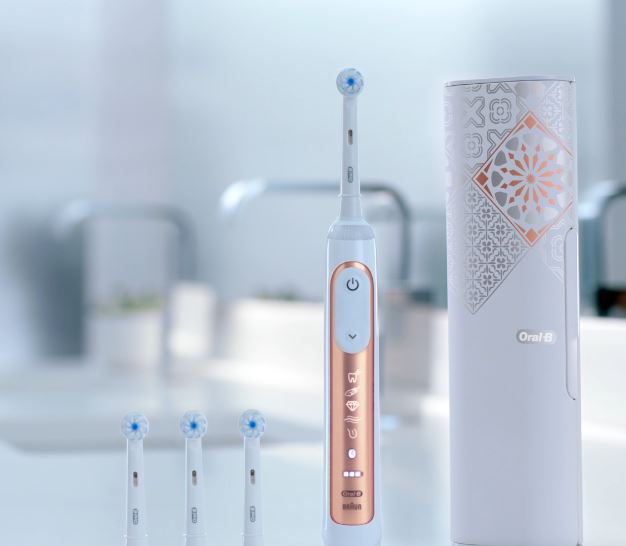 Design
When I started to unbox the device, I enjoyed the outlook of the whole box. After bringing out the Oral B Genius X 10000, it looked quite like any other standard high-grade electric brush. It didn't look too amazing. This model is slightly bulky than its predecessors.
It has rubber grips on the back, which makes it feel very premium. So it won't drop from your hands that easily. And it felt nice to hold. The front panel has two main buttons, the power mode and the clean mode. With the clean mode, you can set the cleaning mode you want. You can press it to switch between this device's six available cleaning modes.
But sadly, there was no icon for Daily Clean mode. So it was kind of confusing. When you start the brush, it will have the mode you used in the last brushing session.
Apart from the lack of one mode icon, the other icon lights up when used. So it was easy to find which mode was on. There is a battery icon in the lower part of the brush. It will indicate the battery levels.
At the neck of the brush, the 360 Smart Ring is located. It will give out signals to the user on different occasions.
The Oral B Genius 10000 comes in 5 different color variants (please keep in mind that color option availability depends on the retailer and is subject to change) :
Black
White
Orchid Purple
Sakura Pink
Rose Gold
This has its places to improve on. Oral B Genius X 10000 might not bring a huge upgrade from its predecessor but it is still a great smart electric brush.
Package Contents
1 Oral-B Genius X toothbrush handle
brush head(s)
1 charging travel case
1 charging stand
1 power adapter for the travel case
User manual and documentation
Oral B Genius X Specifications
Model Number: NA
Rechargeable: Yes
Battery Type: Li-Ion
Built-in Timer: Yes
External Timer: No
Brushing Modes: 6 (Daily Clean, Pro Clean, Sensitive, Whitening, Gum Care, Tongue Clean)
Brush Movements: 48,000 pulsations/min; +9,900 oscillations/min
Pressure Sensor: Yes, stops brushing
Visual Pressure Indicator: Yes (SmartRing)
Included Brush Heads: 1 to 4
UV Sanitizer: Not included
Charger Type: Standard and charging travel case
Brush Head Container: Not included
Travel Charger: Yes
Bluetooth Connectivity: Yes
Smartphone App: Yes
Available Colors: Multiple
Users' Feedback
I was excited about this brush. So like before buying any other product, I checked around websites to find reviews before making any decisions. But most of the reviews that I found were positive. And the people who like traveling loved this brush a lot.
Most users are amazed by the new AI technology. People love how it manages to process information instantly without relying on a camera. Getting this advanced device at this price is amazing.
The people also loved the position detection feature and the oscillatory rotation of the brush. These things entertained the users.
Pros and Cons
Pros

Cons

· It provides 6 different cleaning modes.

· AI technology lets you track your brush in real time. So you can see in the app which part did you miss.

· The position detector can tell you where the brush is in real time.

· The pressure sensor provides extra support for your teeth by detecting any additional pressure.

· Oscillatory rotation for thorough cleaning.

· The 360 smart ring gives quick feedback while brushing.

· The smart case works both as a charging case and a power bank for your smartphone as well.

· Brushing patterns can be saved in the app.

· It is expensive. Hopefully, we will get to see the same advanced technology in cheaper options in the future.

· AI Tracking is not perfect yet. So it can be irritating at times.

· Oral-B Genius X 10000 is slightly bulky.

· Position Detection can be unreliable at times.

· Phone Holder is not that great. So you still might have to rely on a mirror.

· It only shows 5 icons instead of 6 icons. The Daily Clean mode icon is missing.

 
Oral B Genius X 10000 vs 9600 vs 8000
My first impression is that the Oral-B Genius X is similar to the Genius 9600 model with more advanced software but less included accessories.
I am working on the comparison of these Genius models and will share my findings here.
Conclusion
The Oral-B Genius X 10000 is nothing like any other toothbrush. It cleans and polishes your teeth. It also can monitor the movements and help you to keep your teeth healthy.
AI technology is completely new in the industry, so it surely needs some upgrades.
Is it the best electric toothbrush? I will be able to tell more after looking into the new model further. But right now, this brush is one of the best options in the market.
Related Articles