There are more than 10 Philips Sonicare electric toothbrush models available for you to buy at the moment of writing this article.
Below you will find a short review of each brush in the SoniCare product line:
Initially, it seems that there are lots of choices but it is only half-true because a majority of these product lines have only one or two products.

A couple of important notes:
Elite is an old model. It is still available but only as a double pack of 2 toothbrushes
Xtreme and PowerUp are battery powered brushes which means they are not rechargeable
Dynamic Fluid Cleaning Action
Philips Sonicare toothbrushes are famous because of the Dynamic Fluid Cleaning action.
Here is a video which explains this feature in detail.
Sonicare For Kids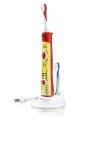 Philips has one toothbrush model designed for kids aged from 4 to 10. That's right! There are many benefits your kids can get from using the electric brush! This brush has several features that make brushing more fun. Kids toothbrush also has specially designed smaller sized brush heads. Here is a review about the Sonicare for Kids for you to check out.
Essence 5300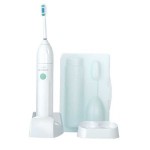 If you have seen the best-selling electric toothbrush list I am compiling every month you probably know that Philips Sonicare Essence 5300 toothbrush has been Amazon's #1 best-selling toothbrush for more than a year. A review is also in process.
EasyClean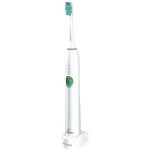 Philips Sonicare EasyClean is quite a new toothbrush model launched in Summer 2011. To be honest I am not yet familiar with this toothbrush. From a quick check of features, it looks like manufacturer designed this brush as a replacement for Sonicare Essence. Similar features with some extra bells and whistles, similar price range. I will look into this gadget and let you know more.
HealthyWhite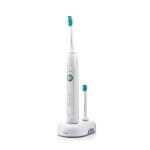 You can learn more about HealthyWhite toothbrush bu reading my Philips Sonicare HealthyWhite Premium Editon toothbrush review.
You might get confused because there are at least 3 HealthyWhite toothbrushes available in stores – HealthyWhite HX6732, HealthyWhite HX6711, and HealthyWhite Premium Edition. In my review, I also analyze the differences between HealthyWhite HX6732 and HealthyWhite HX6711 HERE and about regular HealthyWhite vs HealthyWhite Premium Edition.
FlexCare
Return in a couple of weeks for more details!
FlexCare Plus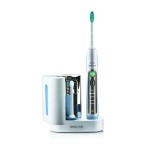 Philips Sonicare FlexCare Plus is the most feature-rich toothbrush in the manufacturer's portfolio. You can read about its features HERE. If you can not decide if you need a FlexCare Plus or DiamondClean, read my comparison of DiamondClean vs FlexCare Plus.
DiamondClean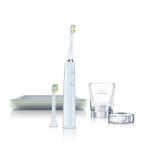 Philips Sonicare DiamondClean is currently top of the line toothbrush. Learn more about it in the Sonicare DiamondClean review.
Philips Customer Support
Click on the link, then select your product and find the manuals and documentation, read answers to Frequently asked questions, and more!
Philips Sonicare Toothbrushes
Philips Sonicare Toothbrush heads
Product pages
Philips Sonicare