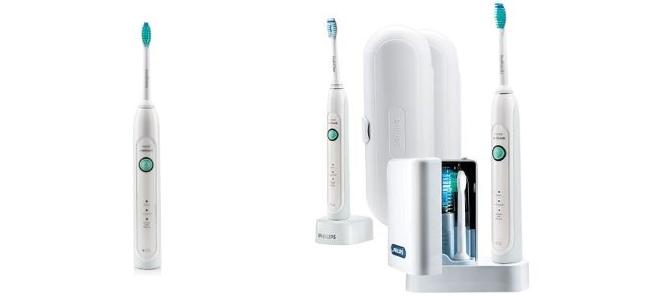 Sometimes it is quite hard to quickly understand the differences between similarly sounding Philips electric toothbrush names. Philips Sonicare HealthyWhite and Premium Edition of HealthyWhite is exactly this case.
It took me some time to dig thru the specs of these products and find the differences. And here is what I have found out.
Regular HealthyWhite and Premium Edition is basically the same product (the same toothbrush) but the Premium Edition includes several additional accessories and the most important difference – Premium Edition includes 2 toothbrush handles.
Regular HealthyWhite HX6732 box contents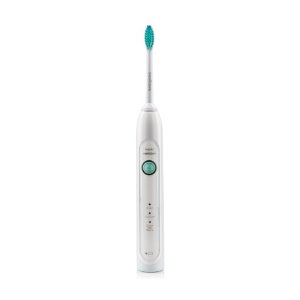 Here is what is included in regular product, the HealthyWhite HX6732, set:
1 Sonicare HealthyWhite toothbrush (manufacturer code R732)
2 ProResults brush heads (one ProResults HX6023 Brush Head Compact and one ProResults HX6013 Brush Head Standard)
deluxe charger with cord wrap
brush head storage
2 hygienic travel caps
1 travel case
Healthy White Premium Edition HX6733 box contents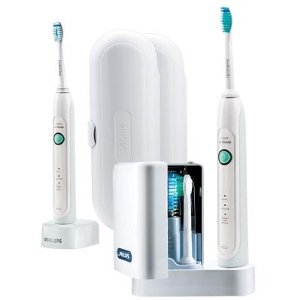 2 Sonicare Healthy White toothbrushes (manufacturer code R732)
2 ProResults Standard HX6013 brushheads
1 Philips Sonicare HX6003/80 HydroClean Brush Heads
UV Sanitizer with Integrated Charger
1 travel charger
2 travel cases
So you can see the main difference between these two products is that Premium Edition is better suited for couples. It has two toothbrushes with two travel cases and UV sanitizer with built-in travel charger instead of regular charger. There are also different brush heads included but this is not a game changer as you will replace the them in 3 months anyway.
Philips Sonicare HX6733 vs HX6732 – which one should you chose?
Answer is simple. Get the Premium Edition only if you need toothbrushes for two persons – either for you and your partner, or for your kids (or rather teens because this toothbrush can be a bit too advanced for kids use).
| Model name | Philips Sonicare HealthyWhite Premium Edition | Philips Sonicare HealthyWhite |
| --- | --- | --- |
| Model number | HX6733 / R732 | HX6732 / R732 |
| Toothbrushes | 2 units | 1 unit |
| Rechargeable | Yes | Yes |
| Quadpacer timer | Yes | Yes |
| Brushing modes | 3 (Clean, Sensitive, Clean and White) | 3 (Clean, Sensitive, Clean and White) |
| Included Brush Heads | 2 Standard ProResults + HydroClean | 1 Standard ProResults |
| UV Sanitizer | Yes | No |
| Charger type | Regular charger | Regular charger |
| Travel Charger | Regular travel charger | Regular travel charger |
| List Price | $299.99 | $139.99 |
| Sales price | $169.99* | $99.99* |
| Brush head price | $20.00* (3-pack) | $20.00* (3-pack) |
Interested in more advanced toothbrush?
Another alternative to this toothbrush is the DiamondClean brush , so I have also compared these brushes in article about DiamondClean vs Healthy White. There is also an older version of Healthy White toothbrush with couple of differences.